When you are launching an email marketing campaign, you must develop the best email subject line.
By following the subject line best practices, you can easily convey the message with the right tone and excitement.
Before jumping into the best practices, let us make sure that you have your email list ready because that should be your primary step.
If you are into the B2B sector, you must know how to find B2B email addresses. Here is a way to do this easily.
How To Find B2b Email Addresses?  
A simple solution would be an email extractor tool like GetEmail.io which locates the business email address of anyone on this planet.
GetEmail.io uses big data and a machine-learning algorithm to identify the correct email address format of a person.
It comes with a free version that allows the user to find up to a maximum of ten email addresses every month for free. One can use this free plan to test the efficiency of the tool.
So, the next time the question "how to find email B2B email addresses?" comes into your mind, the first solution that strikes your mind would be an email extractor tool such as GetEmail.io.
Now, let us look at the best practices to craft the ideal subject lines.
Match The Subject Line With Your Message  
Write a subject line that matches your email content. When you use an irrelevant subject line as clickbait, it can lead to disappointment, anger, loss of trust, even Un subscriptions.
Hence ensure that you craft your subject line in alignment with your message.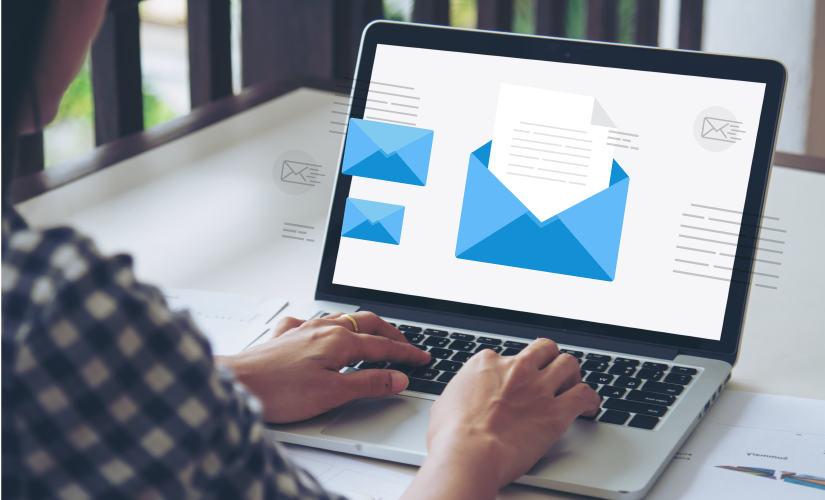 Always Use Emotional Triggers And Powerful Words  
Your prospects are all emotional beings; therefore, you could easily appeal to their emotions using the right words in the subject line. First, identify the emotion you want to activate in your potential audiences and then choose the appropriate power words and emotional trigger words.
Do Not Use Spam Triggers  
Spam triggers and power words go hand in hand. And when you fail to understand the fine line between the two, you may end up using spam trigger words.
Optimize Subject Lines For Mobile Devices  
Mobile devices now come with their standards; this has an impact on the email subject lines as well.
For a desktop or laptop, your email subject line can be over 100 characters, howbeit, in the case of mobile devices, it is around thirty characters.
Keeping in mind the fact that a vast majority of users access email with their mobile devices, the ideal subject lines are the ones that are short and fully displayed on all devices.
So, next time you write subject lines, test them on your mobile devices.
Keep Your Subject Line Short  
B2B email marketing research proves that the performance of an email campaign increases sixty-five percent when short subject lines are used.
A Real Human Conversation  
You need to build a strong relationship with your prospects and that should be your sub-goal. How do you achieve that? Well, it all begins with natural speech flow. So, feel free to express your gratitude, requesting a call or meeting.
Use Numbers  
Numbers have the power to validate your point, giving you added credibility. Therefore, you can use numbers in your email subject lines.
Experiment With The Subject Lines  
You can try using diverse types of subject lines and track how your prospects react to each of your emails. And then use this observation to improve your campaigns.
Final Thoughts  
You could use the insights shared in this article to craft your email subject lines. Howbeit, until you perform the A/B test you will never know what works well for your campaign.