When was the last time you watched a video online in your free time? Probably today.
Well, we're not alone, more than 55% of people spend their free time watching videos, and the percentage is increasing each passing day. More and more people are turning into visual learners, and when they are looking for some information online, they now prefer videos over blog posts and articles.
Studies have shown that viewers retain most of the information when it is delivered through a video. Smart marketers have gone through the statistics and are now using this opportunity to grow their brands.
Long story short, video has now become the present and the future of marketing. And, various tools, like intro makers, are available to make your journey smooth.
So if you're still looking for a sign to start creating videos to market for your brand, this is it.
The ABCs of Video Marketing
Before we get to know more about the types of video marketing to grow your brand, we must know what it is and why it is essential in the field of marketing. Video marketing basically is the practice of planning, filming, editing, posting, and promoting videos on online platforms to promote a product, brand, or a business to increase engagement on the brand's digital and social platforms and educate the potential customers and audiences about the brand.
According to statistics, brands that include videos on their landing page are capable of increasing their conversion rates much higher than the brands that don't. More than 90% of customers have stated that videos help them make quicker decisions when it comes to purchasing a product. People have a short attention span these days, and that's what makes videos an ideal video marketing tool because audiences get to obtain so much information in just a couple of seconds.
Now that you know why video marketing is the ultimate way to survive in the world of business, let's know about the various types of video marketing that will help you attract audiences and turn them into customers.
Types of Video Marketing Formats to Attract Audience
There are a variety of video marketing formats that you can use to reach out to more people online. You can choose your video marketing format based on the message you are trying to convey to your audiences. Use the following section to learn about the things you must consider before using an intro maker to create fascinating videos.
Below are 7 different types of video marketing formats and when you can use them. Let's dive in!
Advertising/Campaigns
This type of video is nothing new; we've always seen TV commercials. They were seen as the pinnacle of advertising for decades. However, the times have changed and so have the way of advertising products.
TV commercials too are helpful to reach a large number of audiences, but only brands with a big budget can afford to spend that much on commercials.
Thanks to social media platforms, you can now promote your brand all over the internet, and finding the right audiences is now easier than ever. You can simply upload your brand videos on YouTube, Instagram, Facebook, and other social media platforms with a catchy title and relevant keywords and you are all set.
Content Series
Have you ever noticed that some of your favorite TV shows take out a few seconds to talk about a certain product or brand?
Usually, a likable character brings up a product or brand in a conversation. This is actually a paid promotion that so many brands do in order to market their products properly. This makes the audiences aware of the product or brand, and most of them check out the details of the product or brand once they are finished watching the show. This is a great way to increase brand awareness and grow the engagement rate.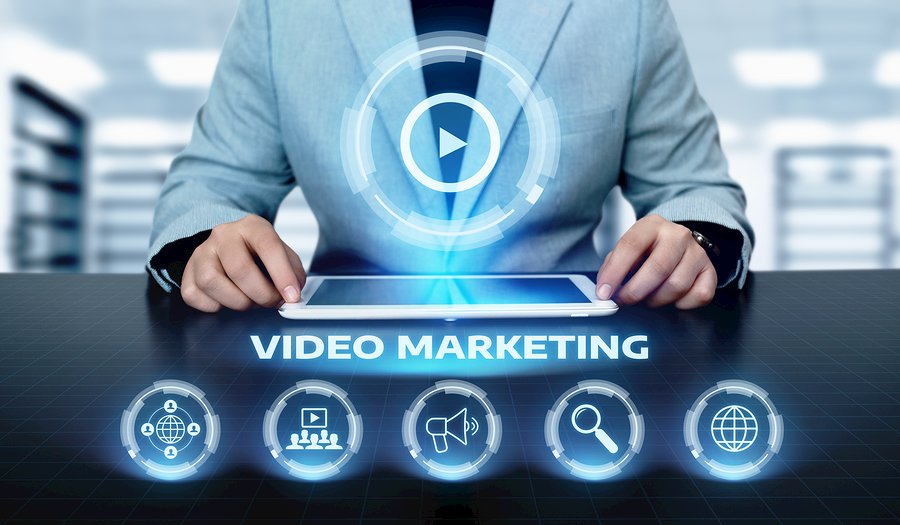 How-To Videos
Let's face it, we all have looked up tutorials online at some point. Nowadays, whenever we face a problem, the internet is the first thing that comes to our mind. This is where we need how-to videos to help us out. This type of video is a great way to market your brand.
You can make tutorials based on how your brand's products or services can be helpful to fix certain problems. To turn more people into your customers, you have to highlight the problem first.
While planning this type of video, think about how your brand's products can help people in day-to-day lives, put yourself in your audience's shoes to see how effective your brand is in fixing issues. If your videos are well executed, you will notice a significant difference in your brand's engagement and sentiment.
Product Demonstrations
Most brands include a guide with their products to ensure that customers use the products properly. However, not all customers will spare a couple of minutes reading out the directions. Plus, words sometimes aren't enough to properly explain how to use a product. This is why making product demonstration videos is a must.
Most customers tend to look up how to use a product online. And this type of video gives your audience and customers full visibility of how a product works and its functions without pushy sales approaches. You can discuss the main use of your product and also include some other ways to use it. Doing this will make your customers use your products wisely and help you gain new customers.
Behind-The-Scenes Videos
This type of video is the easiest to make and performs really well. Your audience base would love to see the faces behind your brand, how their favorite products are made, and so on. This builds a bond of trust between the brand and the audience and adds a human element to the brand.
You can share moments from shoots, interviews, collaborations as well. Most brands prefer posting them behind the scene moments on Instagram stories and Reels because the engagement rate of this type of videos is higher over there. However, you can always post behind the scenes on YouTube, just make sure that the videos are of high quality.
360-Degree Videos
This type of video has become increasingly popular over the last few years. 360-degree videos let users fully immerse themselves into the moment; they make the users experience a certain place without leaving their device.
These types of videos are great if you want to take your product demonstration videos to the next level. You can also use this video format to share experiences from events that your brands have attended.
Live Videos
Live videos are the best way to engage with your audiences in real-time. You can use Instagram, YouTube, or Facebook for this feature.
You can build a connection with your audiences using live videos; you can announce product launches, answer questions your audiences may have regarding your products, or simply chat with them and get to know them better. You can turn live videos into a Q&A session and get to know more about the issues they are facing so that you can get ideas on new products to fix them.
Conclusion
You don't need a big budget or fancy equipment to make your brand reach greater heights. You can do it all being creative with the videos you produce. Focus on the script and storytelling; a simple video can create wonders too if it touches the audience base. And, ensure to use an intro maker to ramp up your video marketing efforts.